About Us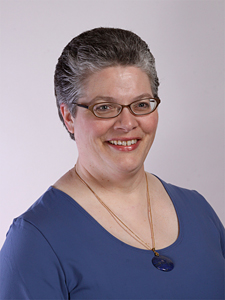 Company Description
Kafryn W. Lieder, Ph.D., of The Well-Tempered Word, LLC, has been providing scientific and technical writing and editing services to companies and individuals since 2003. She has more than 30 years technical writing experience in the life sciences and law. While many of her clients are based in Wisconsin, she has worked with clients across the country.
Kafryn primarily works with biotech start-ups and small companies on:
Grant applications (Federal, state, and foundation) – more than 130 applications; close to 50% funded (more than $28 million in funding), which is well above the national average
Manuscripts (peer-reviewed and trade journal articles) – more than 25; nearly all accepted by the first journal to which submitted
Product sell sheets – more than 12
Product protocols (package inserts) – more than 45
Numerous other technical writing/editing projects (e.g., scientific posters, PowerPoint presentations, websites)
Experience
Kafryn has extensive experience with all aspects of the Federal grant (SBIR/STTR) application and review processes, especially the Grants.gov electronic submission requirements, eRA Commons (for NIH), and FastLane (for NSF). She provides project management services, drafts portions of and edits proposals, consults with clients on contact with funding agencies, and assists with the various details of submission.
Kafryn's previous work experience includes technical writing for several Madison area biotechnology companies and more than 10 years experience as a paralegal in litigation, public finance, and international law. Education and professional affiliations
Kafryn received her Ph.D. in Biochemistry (minor: organic chemistry) from the University of Wisconsin-Madison and completed post-doctoral research at UW-Madison's Pharmacy Department. She is a member of the American Chemical Society (ACS), BioForward (formerly Wisconsin Biotechnology & Medical Device Association: WBMDA), International Professionals, Inc., Madison Area Business Consultants (MABC), and is an approved service provider for the Wisconsin Entrepreneurs' Network.
For more information, see:
Kafryn Lieder's resumé and bibliography (PDF)